--This post may contain affiliate links. I receive a small amount of commission on any purchases through links on my site. Which will totally be blown on upgrading my gaming PC!!--
So now I am going to talk about all the different games that are available on PC, all the game launchers you may require for the different manufacturers, and how to download games on PC! Depending on what system you have you will have to go careful on what games you choose to download as your gaming computer may not reach the recommended requirements which means you will not be able to run the game without your PC crashing or shutting off as it'll protect itself. As long as you stay within the minimum requirements for the game you are looking at you will not have an issue.
Where to Buy PC Games
When it comes to buying any games for your PC you have a lot of options. The main platform you can purchase games on would be Steam, this tends to be everyone first goes to. Steam will host all third party publishers rather than having to go through all the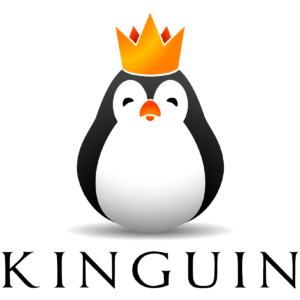 individual ones themselves, however, this is not always the cheapest option.
The next option I am going to talk about is websites, you can go onto certain websites that offer keys in some cases at a much cheaper price than steam or direct with the publisher, you would purchase the game you are looking at and they will email you an activation code, from here you would have to download the relevant launcher for this publisher, enter the code you have bought and it would then download the game onto your computer. Some people are cautious when it comes to buying keys as you run the risk of buying ones that have already been redeemed. However, if you use the more popular website they can offer extra protection for this which means if you have bought a key that is no good they will refund you the money.
The last option that I am going to talk about is going directly to the publisher of the game, for instance, you may go to EA, Ubisoft, Epic Games, or Uplay. These are only a few of them, as you look for the game you want to buy it will tell you the launcher you will need to download to play the game. This is the most reliable way to purchase games as they are the source everyone gets them from so you shouldn't have a problem with any of the keys and if you do they won't hesitate to help correct it, however, this does tend to come at a more expensive price, sometimes not by much but it can be a considerable amount.
Different Launchers for Different Games
As I have just mentioned there are many launchers you will require, it all depends on the company that made the game. Once you've decided what game to get and go to purchase, it will tell you what software is required to use the game which would include this information. A couple of quick examples are Assassin's Creed which would need to download Ubisoft to be able to run the game, if you wanted to download the new Ghost Recon BreakPoint you are going to need the epic games launcher which would be the same for Apex Legends and the new zombie survival World War Z. So as I said you are going to need multiple launchers for the different games but you may find some games you chose will run off of the same software
How to Download Games on PC
Downloading games is a lot easier than you may think! Before you look into downloading anything you will want to look at the requirements of the game, all you need to do is say Ghost Recon BreakPoint requirements into Google then it should give you a list of the minimum spec required to run this game and also the recommended spec required. Preferably you want to aim for the recommended as the game will run a lot smoother and you will get more enjoyment out of it but you can use minimum spec and sacrifice the quality of the game. As long as you meet these requirements you then find where you want to download it from, you can search on steam or any website that offers you the activation key if you are confident the website is genuine. Once you have bought this if you have gone with steam you should be able to download it into your steam library and play it when it is complete. If you have decided to get the key from a website all you need to do is download the epic games launcher which you would be able to find on their own website which is free. Once this had finished downloading and installing you should be able to enter your key and activate it which will then allow you to download the game. Then it is gaming time!
Top Games to Date
There are always new games being released throughout the year some a lot bigger than the other as I'm sure you aware. A couple of the main ones that are going strong at the moment are Fortnite, which is known as a battle royal game with Apex Legends as a competitor. These two have been very successful this year. Some games that are highly anticipated are Call of Duty Modern Warfare, this is not going to be a remake of the original back in 2007 but will be re-imagined. Another one getting high ratings that's been released recently is one I have mentions, Ghost Recon BreakPoint. This is an online open-world game where you can work on your own to take done an elite force who has taken over an island or you can go into a lobby with friends or anyone online to complete it alongside them.