--This post may contain affiliate links. I receive a small amount of commission on any purchases through links on my site. Which will totally be blown on upgrading my gaming PC!!--
We have had a very strong year in the gaming industry with the upcoming pc games, that are due out over the next couple of months it is only going to get better. I will only be talking about games that are due to come out in 2020 at the moment, there will be more articles on future games to look forward to. We have more than enough to look forward to over the next 2 months as it is with these titles.
Watch Dogs Legion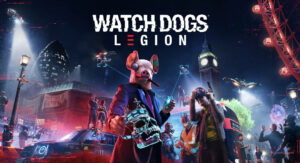 The first game that I want to talk about has already been released only a couple of days prior to my writing this. Watch Dogs is an action-adventure game that is in the third-person perspective while traveling around a very large open-world map. It follows a hacktivist group Dedsec based in a darker post-Brexit London who has been framed by another group for numerous bombings throughout the city. The Government hired a private military contractor to restore order and peace in the city along with hunting down Dedsec group members. As you play through the game to clear your group's name of the bombings you can recruit NPC's who have different abilities to assist you throughout the story, and you have the ability to get 3 other players together on multiplayer to assist you through the game. Other than being able to operate numerous characters, it is similar to Watch Dogs 2 as you have the ability to hack and control all sorts of electronic devices and vehicles. Following the release of the game, it has some favorable reviews, however, there are some comments saying that some NPC's that you can recruit can be repetitive along with some missions.
Release date 29th October 2020
Click here to Purchase Watch Dogs Legion
Dirt 5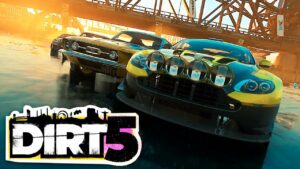 Dirt 5 is the next game in the Dirt series and the 8th to carry the Dirt title. It is focused on off-road racing, for example, it includes rallycross, ice racing, stadium super trucks, and off-roading buggies and driving a variety of rally cars with some classics like the Ford Escort Cosworth, and Lancia Stratos, then go to the other end of the scale driving new sports cars such as the Aston Martin Vantage, and Porsche 911 GT3. You will compete in events all around the world such as Brazil, Italy, and Norway in all different weathers with its dynamic weather system and seasons. Dirt 5 also has a narrative-focused career mode that pits the player against a rival called Bruno Durand in a series of championships, but you would also receive advice from your mentor called Alex or also known as AJ.
Release date 5th November 202
Assassin's Creed Valhalla

We now want to talk about the next installment into the massive Ubisoft series. After years of speculation, Ubisoft has finally taken the Assassin's Creed series into the Viking era, you will be playing a male or female character called Eivor, who is a Viking who has arrived on the English shores after fleeing a lack of resources and a war in the native country Norway. You will have to build a home settlement for your clan along with getting involved in the local politics, and carry out raids to keep the resources and supplies up for you and your people.
You will have the usual main story and all the side quests that you have had in previous games, but you have the new mechanics to reflect Viking life. Crew your longship and use it to sail around England, visit a seer in your camp to go on mystical journeys, and upgrade your skill tree to your Viking combat style, dual-wielding axes will only come with practice!
Release date 10th November 2020
Click here to purchase Assassin's Creed Valhalla
Call of Duty: Black Ops – Cold War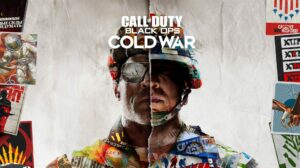 The next installment of the Call of Duty franchise is finally here as well. It is going to take us back to the 80s during the Cold War. We have been getting a couple of trailers recently with the multiplayer trailer giving us the release date of the game being 12th November. The campaign has multiple endings and different traits that the player's character can take when they get psych profiles. You will get loads of the normal multiplayer modes, along with numerous new weapons, along with a return of the zombie mode and Warzone. The story mode is focused on actual events that happened in the cold war, going to locations such as Vietnam, East Berlin, and the KGB Soviet headquarters. Along with this, you can create your character, with different skin tones, genders, and different personalities which give you different perks with a code name Bell.
Release date 13th November 2020
I don't currently have a link to Call of Duty: Black Ops – Cold War
Cyberpunk 2077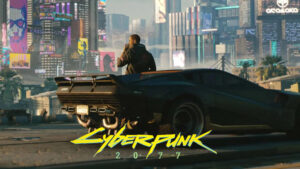 The last game which has been massively anticipated is Cyberpunk 2077, with it already being delayed numerous times, is now expected to be released on 10th December. You will be playing in the first-person perspective as "V" who is a mercenary who you can fully customize, for instance, you can change the voice, face, hairstyle, body type, and even body modifications, along with this you also have to choose a character class from hacking, mercenary, and combat. As you progress through the game you can upgrade your perk tree which branches into melee, blades, handguns, shotguns, rifles, sniper rifles, hacking and you are able to get implants from black markets that offer military-grade abilities with the rarity of any given equipment is shown by a colour scheme.
While playing the game V can take cover, aim run, jump, and slide. if you are in close combat you are able to melee with the weapon in hand. There is a massive choice of weaponry that you can choose from along with a massive choice of customisability and modifications along with different types of damage that can be inflicted and resisted. You have gunsmiths who can repair and upgrade your weapons. If you want to, you are able to complete the game without killing a single person, with a non-lethal option for weapons and cyberware.
To top this off as I am sure you have heard, Keanu Reeves is playing as Johny Silverhand!
Release date 10 December 2020
Click here to purchase cyberpunk 2077
Our Thought?
It hasn't been the best year for everyone with what has gone on in 2020 but we have had some very good releases and it's only going to get better over the next couple of months. Personally, I am looking forward to all of these games to be released to try them all out with the build-up they have been getting!
Are there any games that you are looking forward to being released? Leave a comment below for us to take a look at as well!